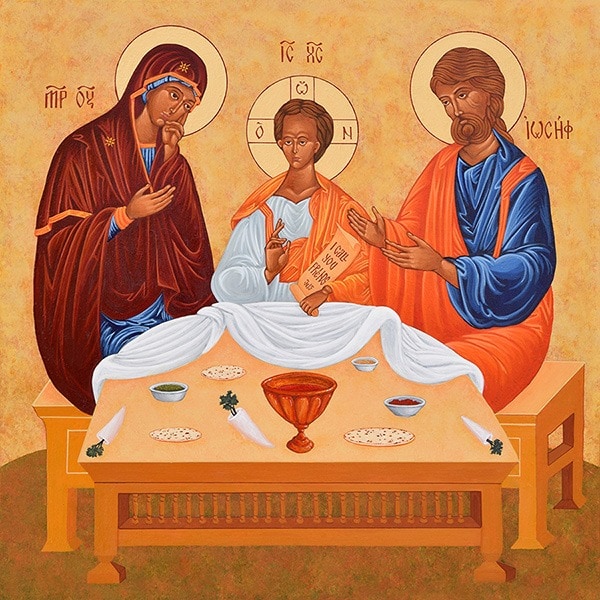 Sacred Art
Share your faith with family and friends. Encourage newly married couples with an icon of the Holy Family or send your condolences with an icon of Our Lady of Sorrows.
Available as custom prints.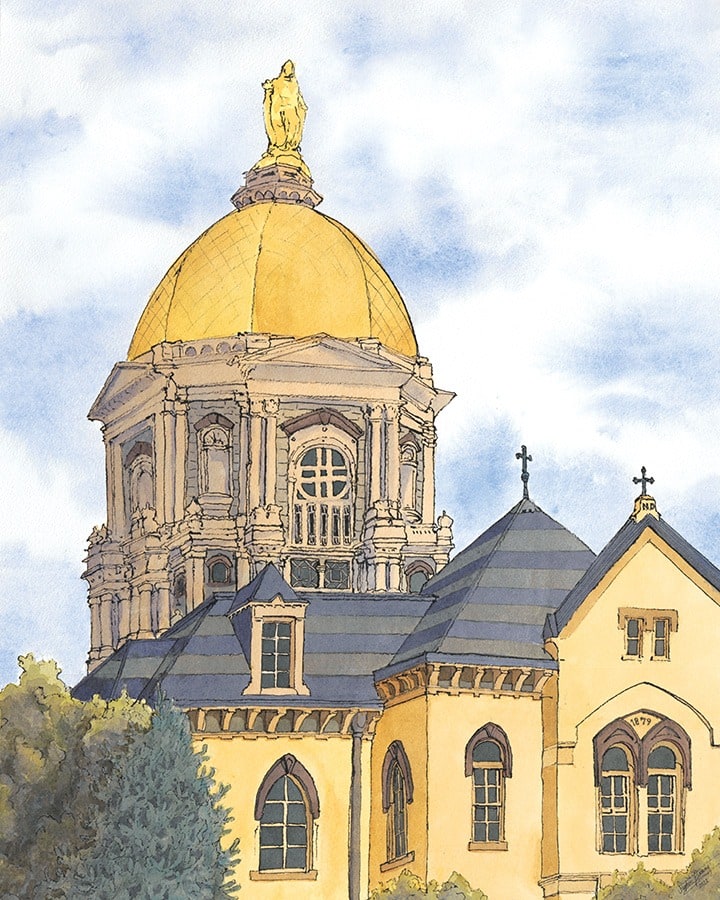 University Watercolor Prints
Give a golden gift with images of iconic buildings from your alma mater. These make great graduation or wedding presents.
Available as custom prints, a puzzle, phone cases, and more!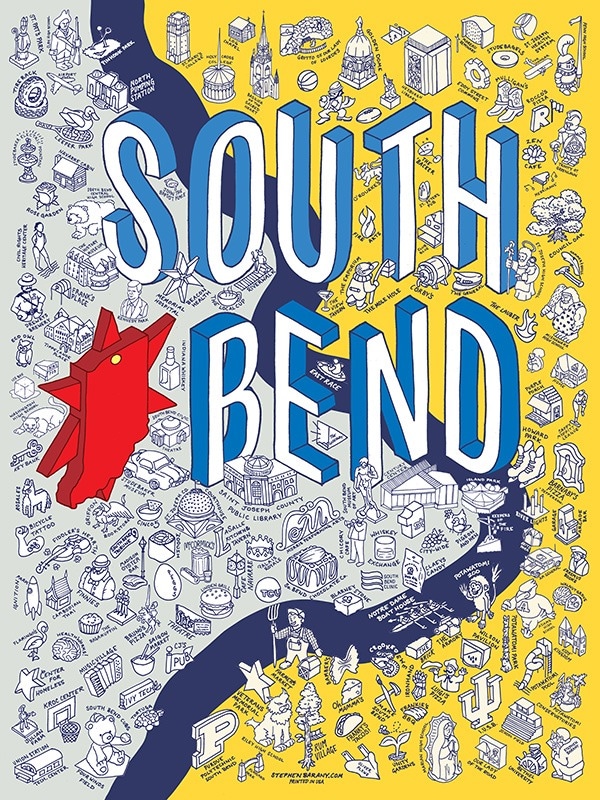 South Bend Map Poster
Give the gift of South Bend with this poster including more than 150 of our community businesses, landmarks, and icons.
Available as a poster, puzzle, or custom print!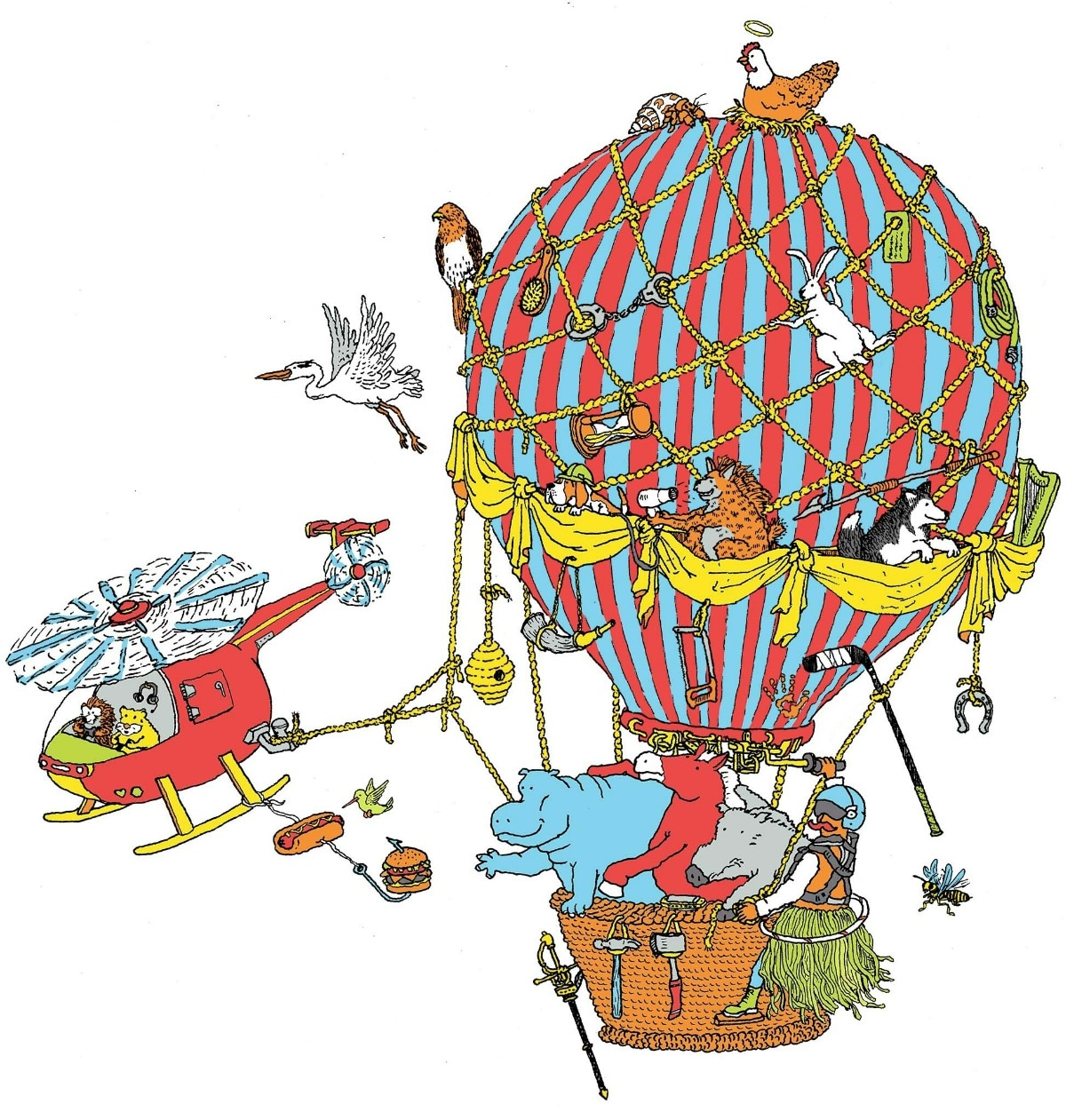 Alliterative Alphabet Prints
Give the gift of language. Each letter of the alphabet carefully illustrated as a whimsical collection of characters and objects all starting with the same letter. A unique gift for a nursery or playroom!
Available as custom prints.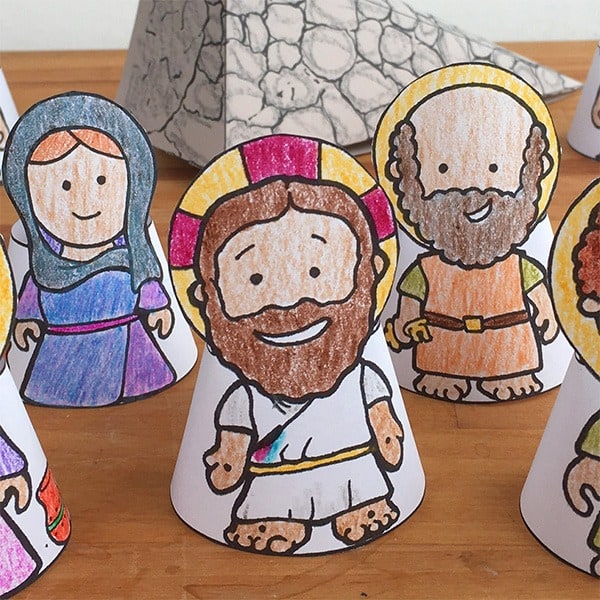 Free Coloring Activities
Download free coloring activities for kids that leap off the page. Star Wars, Moana, Mr. Rogers, Frozen, Daniel Tiger, LOTR, and more. Print them at home to color and assemble into three dimensional paper figures and structures.
Available as free printable coloring pages.